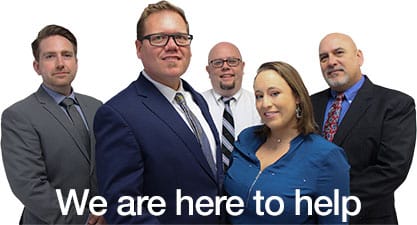 By clicking "Continue" and "Submit" I agree by electronic signature to: (1) be contacted about bankruptcy or other legal options by a live agent, artificial or prerecorded voice, and SMS text at my residential or cellular number, dialed manually or by autodialer, and by email (consent to be contacted is not a condition to purchase services); and (2) the Privacy Policy and Terms of Use (including this arbitration provision). Call (877) 718-3927 to sign up without providing consent to be contacted.
You have more options than bankruptcy when sued by Discover Card
You may be able to file bankruptcy if Discover Card files a lawsuit against you. It is not the only option. You can:
Settle with Discover Card Often creditors will agree to a settlement often with a reasonable payment plan. The amount of the payment plan is going to depend upon your demonstrating hardships such as medical, job loss, continued under-employment, foreclosures, repossessions etc. The creditor may ask for a minimum monthly payment of $100 for lesser debt amounts. Be careful when settling a lawsuit with Discover Card because by calling to settle does not mean they will stop the lawsuit process. Some clients have found that they tried to negotiate a settlement but a judgment was taken against them anyways. While you can contact Discover Card on your own, you may find having an experienced negotiator on your side will make it easier to deal with Discover Card.  Get a Quote
Answer the Lawsuit You can choose to fight Discover Card in court and see if the judge will agree that you do not owe Discover Card or that by a procedural issue you do not have to pay Discover Card. There are many resources on the web to show you how to answer a lawsuit. Let our staff and attorneys aggressively defend you against Discover Card lawsuit. If hired, you will not need to go to court. Our experienced staff will fight for the best possible outcome. Costs of a Discover Card Lawsuit 
File a Chapter 7 Bankruptcy Another option is to file a Chapter 7 Bankruptcy. A Chapter 7 Dallas Bankruptcy is where if you make below a certain income based on dependants you will not have to pay back your unsecured creditors like Discover Card.  Once you have filed the bankruptcy, then a suggestion of bankruptcy can be sent to the court to stop the lawsuit. Often a Dallas Chapter 7 Bankruptcy can be filed and finished in a matter of months. Call us at (214) 499-9550 or Make an Appointment
File a Chapter 13 Bankruptcy Another option is to file a Chapter 13 Bankruptcy. A Chapter 13 Dallas Bankruptcy is where if you make too much money and do not qualify for a Chapter 7  you will have to enter into a 5-year repayment plan with your creditors, like Discover Card. You will make one payment to the bankruptcy trustee and they will pay the creditors for you. To learn more about this option, Call us at (214) 499-9550 or Make an Appointment
Do Nothing You can always do nothing. If you do not respond to the lawsuit then Discover Card may take a judgment against you. They can go after your bank accounts and any unprotected assets you have. Settlement percentages usually increase the more collection attempts they have to make to get paid.